(Walk of Affirmation)
Local artist Richard Coan, The Light Project and the local church asked local people how they experience feeling valued, their answers were made into a piece of art which was displayed at Holy Trinity Church in Blacon and is now due to be displayed in various venues around Chester.
These were some of the comments that were made by visitors:
A very moving experience

I felt like crying, what an amazing experience.

This is an amazing experience… thank you to all those who were involved in creating this.

Simple, but profound. A tunnel of God's love for us.

Very moving. To know I am loved is enough.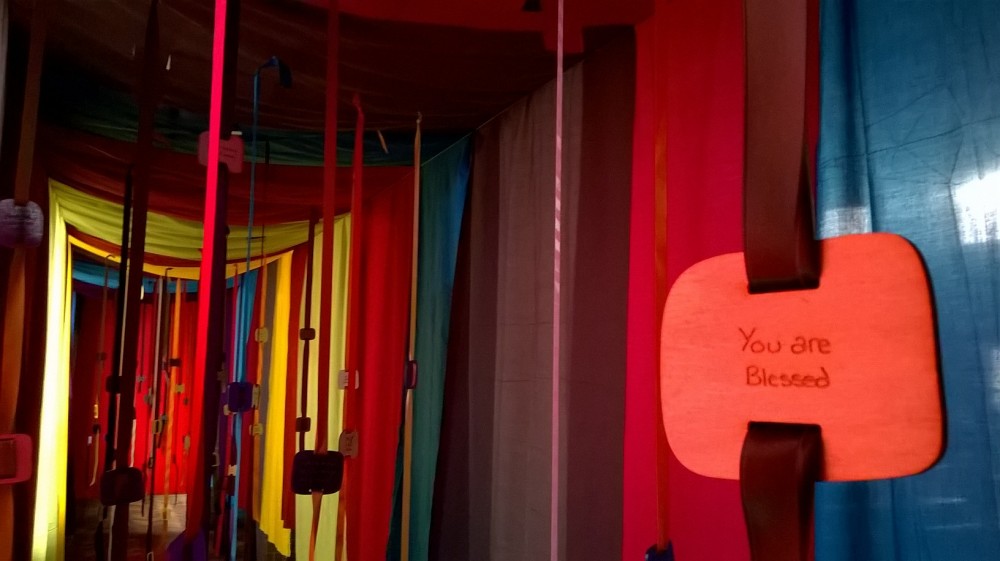 "Very good it makes you think! Some of these words mean a great deal to me. Thank you. Very inspiring, many things apply and make for thoughts. So nice to make me really think. Enjoyed and thank you."

Lovely, very affirming and such a good idea.

Wonderful way to remind people that they are loved and cared for. Real positivity boost!

What a wonderful idea. I might hang some of these at my house!

Beautiful – so very moving. Some tiles really moved me and affirmed where I am and what I'm doing. So inspired, inspiring and I can only say thank you. God bless.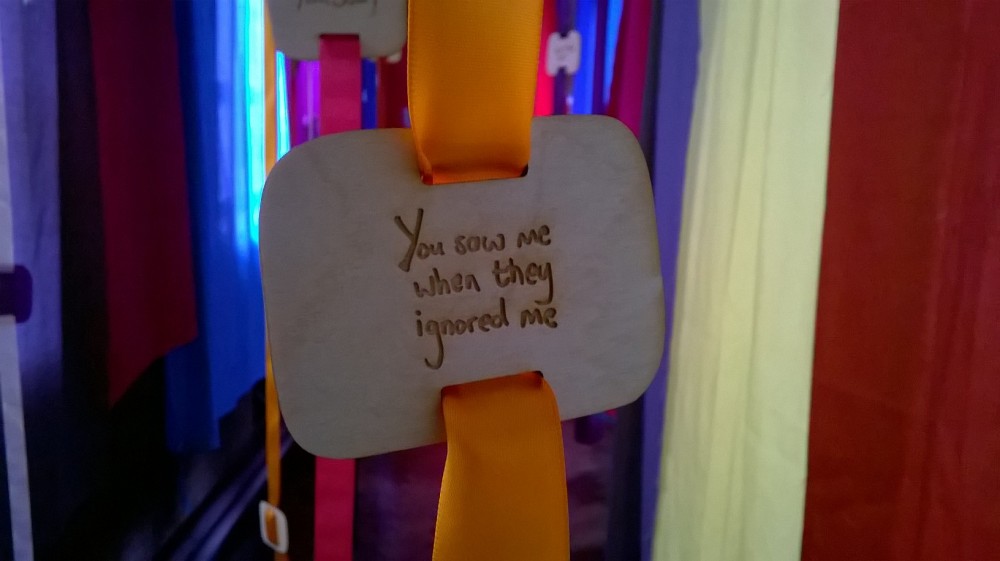 "Awesome, amazing display. Really shows who our Lord is Life. It's uplifting like those tile esp purple ones struck a cord with me to remember who I am – God's beloved."

A wonderful idea, so lovely to walk through and read the messages – heart warming, uplifting.

After walking through the affirmation walk, I really do feel that God is with me and always will be, and I feel valued now after reading all the little verses. God bless you for doing this for our church family.

Truly amazing felt really inspired. Well done.

Thank you for providing a few moments of stillness with God. Very gentle and peaceful.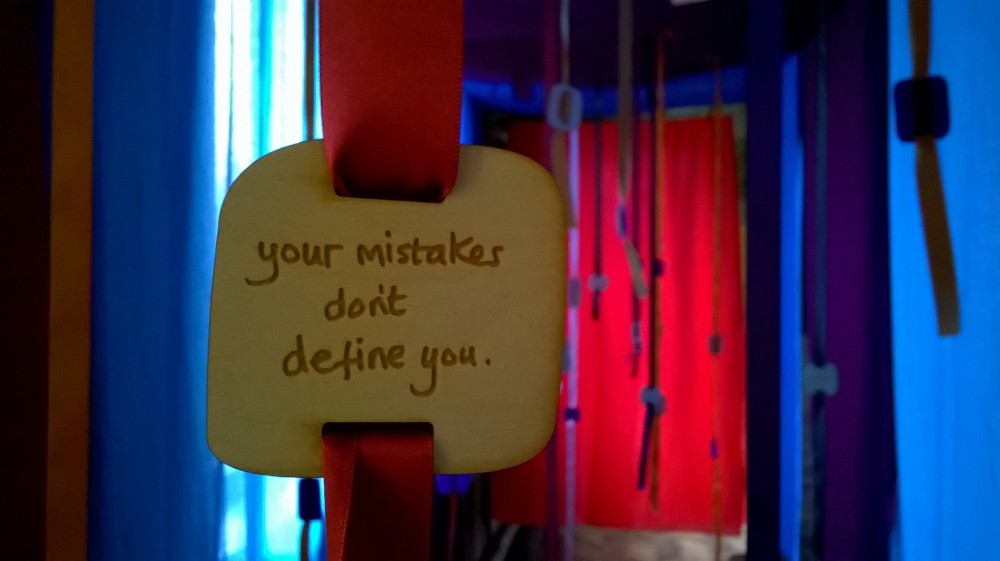 "Lovely to hear so many encouraging, affirming words all in one place!"

Lovely encouraging words.

Positive thoughts, God sees the good in us.

Most moving. Beautiful creation! Words we should all speak. x

Beautiful and inspirational.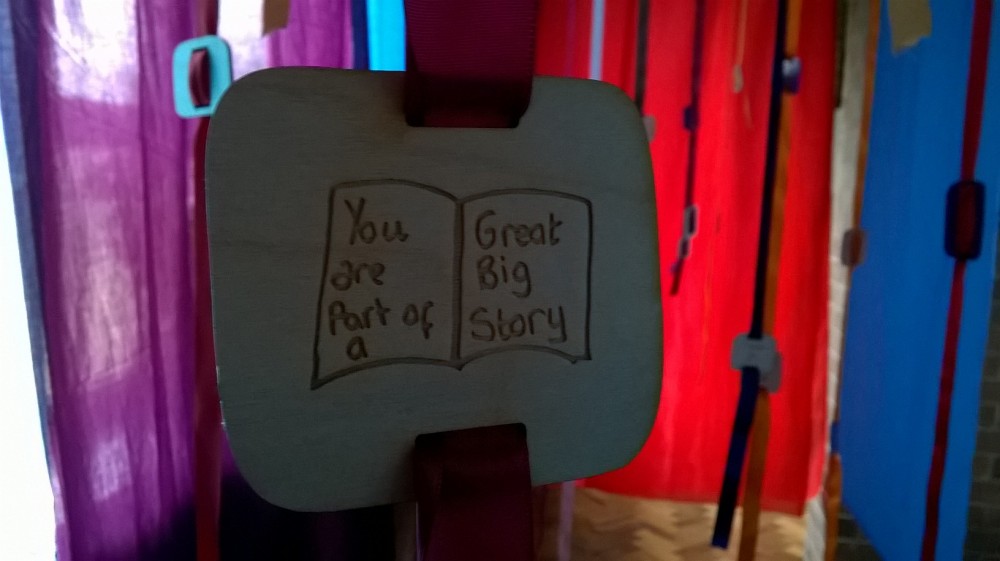 "Very nourishing experienced. I feel cleansed and healed. Thank you."

Thought provoking and spiritually renewing.

A few repeats but it's very good…

Such a blessing… more please!

Makes me feel as though I am worth everything to God.

A lovely, thought provoking and worthwhile experience. An excellent reminder of our worth.

Overwhelming sense of God's love and peace! Thank you for this gift of encouragement and affirmation.